Tepoztlán, Mexico: Living In Harmony Retreat – Overcome Your Fears
With Master Life Coach Alain Phillips
April 5 - 11, 2018

If you feel fear takes over your thoughts preventing you from living what you desire and want to find inner courage, this retreat offers you the opportunity to unleash your true power; create positive change and find freedom within yourself!
Living In Harmony retreats offer customized programs for people to find inner wisdom and conscious evolution. We provide you with proven self development tools and curated experiences that support you to solve problems, transform, heal, reach your greatest potential and take positive action in your life.
The goal of the Living In Harmony Retreat is to develop your ability to respond to what you really desire in life and achieve real freedom. You will be personally guided by Alain Phillips, Master Coach of Living In Harmony, to evolve on your personal transformation.
Even though the activities are curated for a group of participants, each individual will be guided in a program of activities with your particular perspective and practical coaching tools that will keep you focused on your personal goal.
Alain Phillips' focus is to provide you with experiences and practical tools for you to be able to access to your inner wisdom, where you will find the answers to maximize your potential, overcome fears, transform limiting beliefs and heal emotional blocks, opening the way to shift out of your comfort zone, achieve goals and maintain a healthy emotional momentum.
These are some of our clients' reasons for participating in our Living In Harmony Retreats:
Sometimes it is healthy to take some time off the ordinary every day life, and be able to give yourself some time to have a real look inside and find a path of self evolution
Maybe you want to take a new step in your life but you do not know where to start or you still can not find the courage to do it
You may want to overcome a certain fear that has been limiting you from achieving what you desire
An opportunity to get out, without running away
A way to understand how to start or take your business to the next level and you are not clear how to achieve it
It is possible that you are going through difficult times and it may seem that you have lost control over your situation
You and your partner have some problem that you have not yet been able to solve, or you are dealing with the emotional stress caused by the end of a relationship
Or, you just want to work on your personal development and expansion of your consciousness
There are many benefits to participating in a Living In Harmony Retreat, but whatever your reason, the experience will help you to get a clear perspective of your life situation, be able to choose what you really want and make conscious decisions for positive action.
"Your freedom is proportional to your ability to choose what you desire." Alain Phillips
Teacher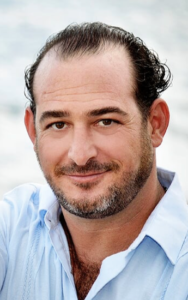 Master Life Coach Alain Phillips
Buddha Travel is proud to introduce Expert Life & Business, Emotional Perspective & Human Development Coach, with 16 years of professional experience and creator of the Emotional Perspective Method. Coaching with Alain Phillips has a holistic focus that provides his clients with access to their inner wisdom. In his intensive sessions, workshops, conferences, organizational trainings and retreats, participants will find access to their emotional power to overcome fears, their limiting beliefs and/or emotional blocks. The Emotional Perspective Method will show you the way to shift out of your comfort zone, reach your goals and sustain a healthy emotional momentum. During the…
Learn more about Master Life Coach Alain Phillips