Riviera Maya: Living In Harmony Retreat – Heal and Transform Your Emotions
With Master Life Coach Alain Phillips
May 25 - 31, 2018

If you feel that your emotional state is influencing in a negative way your relationships, your performance at work or your every day life and you want a positive change, this retreat offers you the opportunity to discover the Healing Power of Your Heart; transform your emotions and give way to true understanding, love and compassion!
A 5 day 6 nights Retreat for Your Personal Inner Observation and Transformation, to Reorganize Priorities and Create Strategic Changes in Your Life. 
In Puerto Aventuras, a Private Beach Marina & Golf Resort at the heart of the Riviera Maya.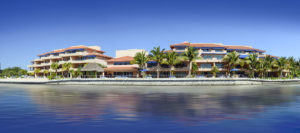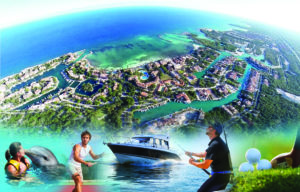 An individual inner journey of awareness and emotional transformation through the use of emotions as resources to:
Heal and transform your emotions

Overcome your fears

Learn to listen to your intuition

Learn to shift out of your comfort zone  

Learn the Emotional Perspective Method for Living in Harmony
The retreat combines your individual inner journey with a group experience and curated activities that guide you into awareness of your maximum potential.
Transform limiting beliefs and let go of emotional blocks that are holding you from creating the reality you have always desired.
At the retreat you will learn how to use The Emotional Perspective Coaching Method and techniques by working on a specific goal of your desire.
Prior to the beginning of the retreat and after your registration we will schedule with you a private virtual Emotional Perspective Coaching session with Alain Phillips, during which he will guide you to set a personal goal for you to work on as your intention during the retreat.
The retreat includes curated experiences and activities that will give you sensations to help you discover your emotional power.
2 Chi Kung lessons at the beach: The ancient Chinese art of cultivating vital energy. A series of simple and systematic exercises that synchronize physical movements and conscious breathing to induce physical and mental relaxation which activates and regulates an intense energy flow.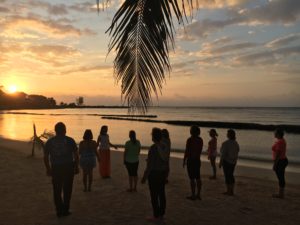 1 Primal Dance Session: A physical energetic discipline that activates the cellular memory of our body (molecular memory) releasing creative and healing energy for interpersonal encounters by integrating the energy of the 7 energetic centers (chakras) with the modern techniques of transpersonal psychology.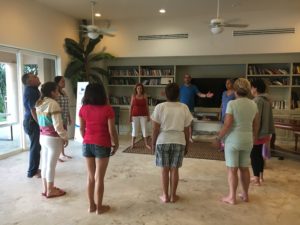 1 Visit to Xenses Theme Park: A full experience for the discovering the power of your senses and applying that toward your personal goal.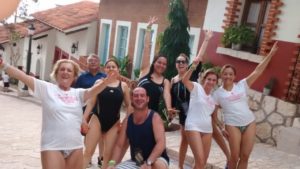 1 Sun Gazing Perspective Experience: Using an integrated process of ancient Egyptian techniques of Sun Gazing combined with the Emotional Perspectives you will have gained throughout the retreat.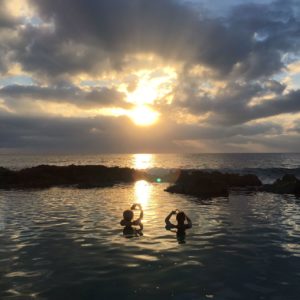 3 Emotional Perspective Coaching live Workshops with Alain Phillips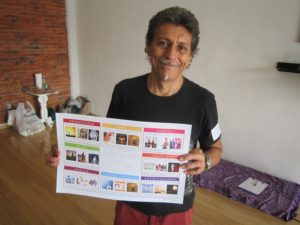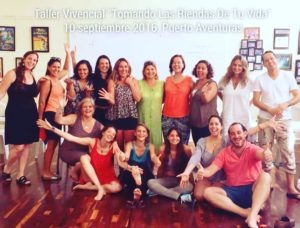 After the retreat we will schedule 4 private coaching sessions with Alain Phillips to follow up on your process. Additional coaching sessions are also available at an hourly rate.
"Your Freedom is Proportional to Your Ability to Decide what you Really Desire."
Teacher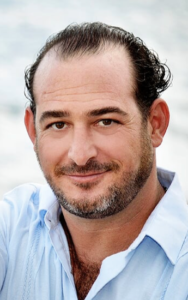 Master Life Coach Alain Phillips
Buddha Travel is proud to introduce Expert Life & Business, Emotional Perspective & Human Development Coach, with 16 years of professional experience and creator of the Emotional Perspective Method. Coaching with Alain Phillips has a holistic focus that provides his clients with access to their inner wisdom. In his intensive sessions, workshops, conferences, organizational trainings and retreats, participants will find access to their emotional power to overcome fears, their limiting beliefs and/or emotional blocks. The Emotional Perspective Method will show you the way to shift out of your comfort zone, reach your goals and sustain a healthy emotional momentum. During the…
Learn more about Master Life Coach Alain Phillips