Master Life Coach Alain Phillips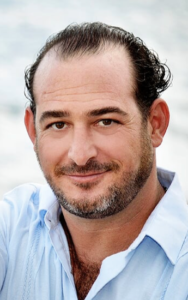 Buddha Travel is proud to introduce Expert Life & Business, Emotional Perspective & Human Development Coach, with 16 years of professional experience and creator of the Emotional Perspective Method.
Coaching with Alain Phillips has a holistic focus that provides his clients with access to their inner wisdom. In his intensive sessions, workshops, conferences, organizational trainings and retreats, participants will find access to their emotional power to overcome fears, their limiting beliefs and/or emotional blocks.
The Emotional Perspective Method will show you the way to shift out of your comfort zone, reach your goals and sustain a healthy emotional momentum.
During the years of 2009-2010, Alain Phillips lived through a divorce, bankruptcy, death of his father, depression and a life threatening desease. He transformed all of these situations into blessings that now a days brought him a stable marriage, financial abundance, empowered emotional momentum and restored health by creating The Emotional Perspective Method and applying it to himself. Now he shares it with his clients and contributes to their personal transformation.
He is the founder and head Coach for the Emotional Perspective Method TM. 
He has a Law Degree from the Universidad Anáhuac del Norte and Diplomas of certified Life Coaching with the Personal Power Coaching TM; certified trainer in POINTS OF YOU TM. (The Coaching Game) and the Bioneuroemoción TM course, Certification Course of FORMACIÓN PARA FORMADORES EN PERSONALISMO COMUNITARIO, led by the Division of higher studies of the Mexican University Center and by Dr. Carlos Diaz, Principal director of the Philosophy Department of the University Complutense of Madrid, Spain. 
Events with Master Life Coach Alain Phillips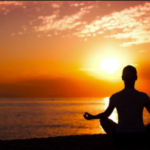 Living In Harmony Retreat: Discover Your Purpose, Sotuta de Peon - March 2018
March 8, 2018
Buddha Travel Approved Retreat: Sotuta de Peon, Hacienda Viva, Yucatan, Mexico With Master Life Coach, Alain Phillips If you feel doubt and confusion and want to find a clearer perspective in your life, this retreat offers the opportunity to discover your connection to your higher intelligence, find direction and inner peace within. Discover what you really desire and how to achieve it! Living In Harmony retreats offer customized programs for people to find inner wisdom and conscious evolution. We provide you with proven self development tools and curated experiences that support you in order to solve problems, transform,…