Maestro Te-Moo (Eutimio) Sosa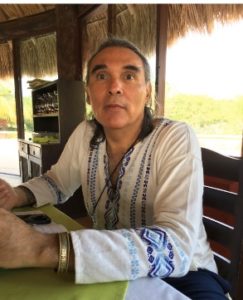 Eutimio Sosa is a great Master teacher for many years and a dear and longtime Friend!  
Te-Moo was born in Campeche, Campeche (1965), has been writing and publishing since 1988. He studied at the SOGEM School of Writers. He has worked in the media of Xalapa, Campeche and the DF, as the Mexican Magazine of Culture, supplement of the newspaper El Nacional.
Since 1998 he teaches literature and Mayan myths, an approach from the Popol Vuh, in the Cloister of Sor Juana and the House of Culture Jaime Sabines. At the moment it is part of the faculty of the Diplomate in fantastic literature and science fiction of the University of the Cloister of Sor Juana. Archeology teaches the Word, Myth and Story course in the Popol Vuh in the House of Culture Jaime Sabines Mexico City.
He has been published in magazines and supplements of national circulation. His novel A Duck was published by Fondo Editorial Tierra Adentro in 1993. Participates in the collective book The fruits of voice, essays on the work of Carlos Pellicer, Mexico, FETA, 1998.
In 2001 he won the national award for story, myth and legend Andrés Henestrosa, convened by the government of the state of Oaxaca and CONACULTA.
The backlist of Oaxacan Institute of Cultures, published in 2002 the book Blood and Jaguar.
Currently he participates as beneficiary in the support program for promoting and disseminating work everywhere Arts, organized by the Ministry of Culture of the City of Mexico with the project Blood and jaguar, a vision of Mesoamerica from the literature.
Te-Moo is master reiki by the Hispano-American Foundation Mikao Usui, certified therapist in Chinese massage Tui Na, Chi Kung Instructor for health.
In September 2006, the National Polytechnic Institute published his novel Crónica de Levante
Events with Maestro Te-Moo (Eutimio) Sosa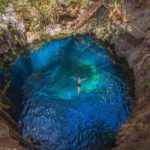 Yoga and much more: Mindfulness, Meditation and the Chakras
April 19, 2018
The Buddha Travel Signature Retreat is designed to help people find a path to greater knowledge of themselves and to be at peace with what they find. A hallmark of the Buddha Travel Retreat is that we open the door to the wide variety of ways to accept a more meaningful life. Our organizing principal is the Buddha Travel Pathfinder, a body of knowledge that summarizes the myriad paths to consciousness across time and cultures in a digestible, easy-to-read volume that guides our itineraries. At a Buddha Travel Retreat, you will learn that there are many ways to become a…