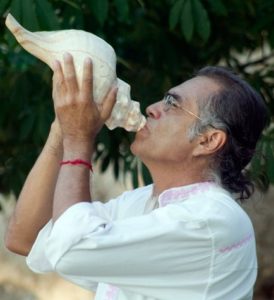 Buddha Travel is proud to introduce
MIGUEL ANGEL VERGARA is a Maya Priest and Master Teacher who lives and works in Yucatán, Mexico. He studied with Maya Elder Vincente Martín for 17 years and continues to work with the Elders and Priests who are keeping the Maya Sacred Wisdom very much alive today. He teaches us how to connect with the Maya Masters of Light who are still at the sacred sites ready to guide us today as in ancient times. Going to the source of the Maya knowledge: to the ceremonies, mantras, sacred books, temples, stele, pottery, paintings, and oral traditions that are available today, he finds the essence of their knowledge and then teaches it in a heart-centered style that connects rapidly and profoundly with his students.
Miguel Angel humbly and sincerely weaves a path to the pure authentic essence of the Maya cosmology and creates a space with beautiful ceremonies and stories where you can transform yourself and find your true Spiritual Path.
Miguel Angel guides people to the Maya Sacred Wisdom in sites all around the Maya world and has written books and given lectures and conferences on the Maya Sacred Knowledge. He is also available for one-on-one online consultations and teachings.
Contact Miguel Angel at: miguelangel@casakin.org
Events with Miguel Angel Vergara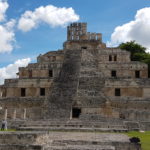 Maya Path to Awareness: A Direct link to the Divine October 19-26, 2018
October 19, 2018
  Buddha Travel Approved Retreat: The Maya Path to Awareness: A Journey with Maestro Miguel Angel Vergara A Journey with Maya Master teacher Miguel Angel Vergara and Trudy Woodcock can be the beginning of your personal discovery, October 19-26 2018 in the Yucatan. The mysteries and magic of the ancient Maya can be captured and understood through their ancient sites and their sacred ceremonies. Ceremony was their direct link to Spirit, their connection with the Divine, and was part of their daily lives. Through this link they had access to higher realms of consciousness, other dimensions, worlds of inspiration and…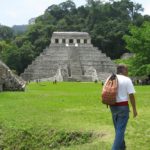 Maya Legacy: Three Steps to Higher Consciousness December 1st, 2018
December 1, 2018
Buddha Travel Approved Retreat: Maya Legacy: Three Steps to Higher Consciousness. The Maya had a natural order to their world. They were connected to the Cosmos: the Sun, the Moon, the stars and planets, while at the same time staying firmly grounded on Earth, in harmony with nature and all living beings on the Planet. This Heart of the Sky and Heart of the Earth connection allowed them to be guided by the Cosmos and then manifest what was needed on Earth. On this journey, as you enter the Maya sacred sites, participate in their ceremonies, and align yourself with the…