Yoga Master Antonio Elugardo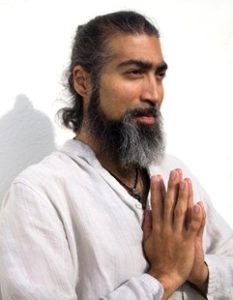 Buddha Travel is pleased to introduce Yoga master Antonio Elugardo as a member of the Buddha Travel "Circle of Healers'. Antonio offers a unique approach to teaching Yoga. He integrates elements of QiGong, Ashtanga and Iyengar, as well as Vinyasa; all while using breath awareness to bring the student to a relaxing, calm state of being. Pranayama and meditation are part of his teaching, as well as of his daily practice.
His classes are tailored for everyone, from beginner to advanced levels, from old to young. Antonio is known for using special healing stones with certain asanas, to help the students gain a deeper awareness of the posture.
Antonio recieved his training from Naada Yoga in Montreal, Quebec. Naada Yoga Teacher Training program has a strong emphasis on sound vibration as well as a nurturing, gentle approach with assisting and adjusting. He brings with him his own unique style to teaching yoga, which is from the source- breath awareness.
He integrates this sense of breath awareness into every yoga class and guided meditation which leaves the student feeling lighter and more grounded. His approach to Yoga is structured in Hatha and Iyengar while using elements of QiGong. He also uses specific healing stones in his practice to help the student gain a deeper physical understanding of the asana.
His creative passions include painting, singing, playing guitar drums and the healing arts are what originally brought him to San Miguel De Allende.
Events with Yoga Master Antonio Elugardo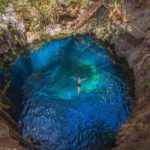 Yoga and much more: Mindfulness, Meditation and the Chakras
April 19, 2018
The Buddha Travel Signature Retreat is designed to help people find a path to greater knowledge of themselves and to be at peace with what they find. A hallmark of the Buddha Travel Retreat is that we open the door to the wide variety of ways to accept a more meaningful life. Our organizing principal is the Buddha Travel Pathfinder, a body of knowledge that summarizes the myriad paths to consciousness across time and cultures in a digestible, easy-to-read volume that guides our itineraries. At a Buddha Travel Retreat, you will learn that there are many ways to become a…